Tow Truck Pluck (Pluk van de Petteflet)
Pluk van de Petteflet (Tow Truck Pluck), the boy in the red tow-truck, is a well-know character; one of Fiep Westendorp most popular illustrations. Together with Annie M.G. Schmidt, the stories of Pluk van de Petteflet emerged, with Aagje and de Stampertjes. The Dutch magazine "Margriet" published the adventures of Pluk between September 1968 and January 1970. A selection of these stories were re-written by Annie M.G Schmidt and bundled into a book. The very first edition was published in 1971, but nowadays the books has been republished into a new edition many times. In 2004, publisher Querido bundled the remaining stories in a new book called "Pluk redt de dieren". These remaining stories were found when archiving Fiep Westendorp's collection, shortly after she passed away.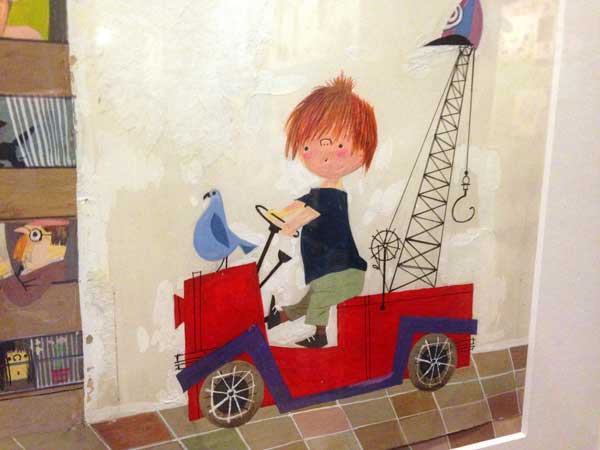 At the Fiep Westendorp webshop you will find the largest collection of Pluk van de Petteflet.  From books till duvets and from clothes till tableware. Feel free to take a look around.